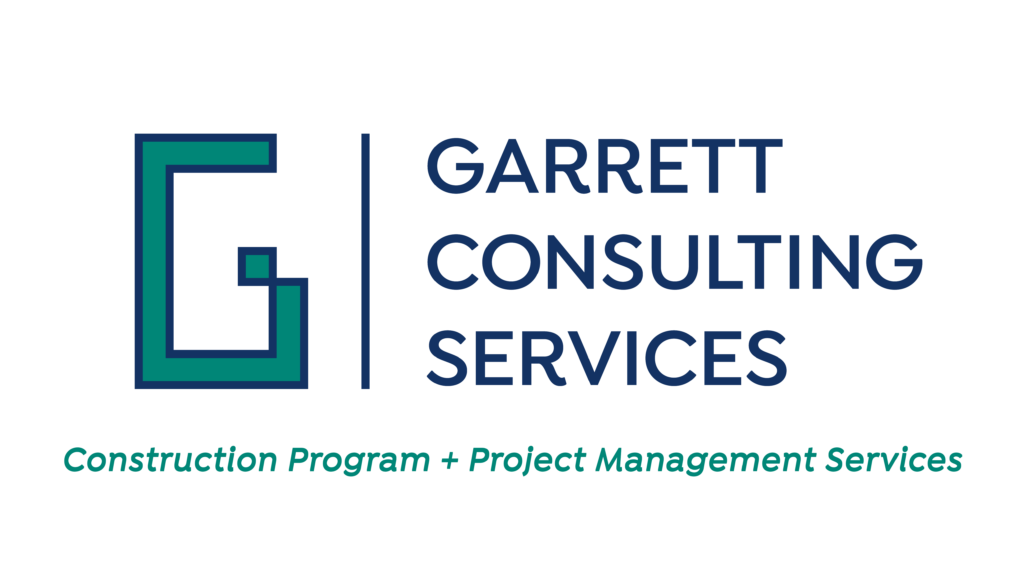 Garrett Consulting Services is a full- service consulting firm providing Construction Program and Project Management Expertise.
With over 40 years of construction management experience, Garrett Consulting will tailor their program to support your specific project needs. We are here to supplement your staff, provide feasibility, due diligence, and risk management reviews, coordinate and manage contractors and professional consultants, evaluate and draft contracts and changes, and provide detailed financial modeling, financing assistance, and project cost analyses, just to name a few.
Garrett Consulting effectively works as a Partner to your executive or project team and can uniquely offer services on an "as needed" basis or for a specific project or term of engagement. This approach frees up your staff to focus on their principal responsibilities and not be diluted by the day to day operation and challenges of a building project.
As Principal, Barbara Garrett will have complete responsibility for all engagements including schedule and project deliverables. She has a track record of adding value quickly to every project team she joins. Additionally, Garrett is a proven and strategic partner to the clients she has served and is committed to delivering strong strategic and financial decision making support for each of them.
We look forward to serving your needs on a future project.
Barbara Garrett


Owner • Principal • LEEDAP
Barbara Garrett is a dynamic senior construction executive with over 40 years of Construction Management and Program & Project Management experience. Her experience includes that of Owner, Program Manager, Senior Project Manager, General Contractor, Construction Manager and Relocation Manager, for large institutional clients as well as national and regional general contractors and construction management companies and developers.
Garrett's 40-year career includes project experience in a wide variety of construction segments including religious, education, public assembly, commercial, retail, residential, multi-family residential, government, hospitality, high tech, corporate and industrial, on projects ranging from $300,000 to over $350MM. Additionally, she has managed projects in the private, public, non-profit and for-profit segments. She is a keen manager who handles all projects with the same amount of detail and professionalism, regardless of value.
For the past 17 years, Garrett has been engaged as a consultant to various clients on religious facility, residential, commercial, and educational projects. During the most recent 9 years, she has been engaged by numerous Church clients across the country with projects ranging from $6MM to $27MM, most notably Celebration Church in Georgetown, TX where she was responsible for the management of all budget and schedule aspects of their $26.4M building project, to include design, construction, FF&E, and move-in activities. The project opened in January 2017 and was completed on time and included over $1,000,000 in client requested enhancements as a result of project savings.
Prior to this, Garrett spent seven years engaged by The Harvard Law School, both through Fluor Enterprises and then directly by Harvard as part of the Program Management team for the Wasserstein Hall/Caspersen Student Center Project at the Law School in Cambridge, MA. She was directly responsible for the financial reporting and forecasting for the project, as well as change management, contract management, design team and consultant coordination, and many other project related responsibilities.
Prior to her engagement with Harvard, she spent 10 years with Turner Construction in Nashville, TN, holding a variety of positions with increasing responsibilities. She was the Project Manager for the Bridgestone Arena (formerly The Nashville Arena), and was then promoted to lead the Special Projects Division (SPD) as manager where she was responsible for securing clients in the $10 million and under market, as well as providing complete operational oversight for the department. She then went on to lead the Education Market Segment as Senior Project Manager, having full operational (staff, budget and schedule) responsibility for a variety of other projects prior to her promotion to Deputy Operations Manager/Human Resource Manager.
Prior to joining Turner Construction, Garrett worked for over 13 years in a variety of roles of increasing responsibility for several construction and consulting companies and developers in Pennsylvania, Connecticut, Florida, California and Virginia/ Washington D.C.
Garrett, a Penn State Architectural Engineer, is married with a blended family of three children and three grandchildren. She is a member of Celebration Church, Georgetown, TX and an avid tennis player.